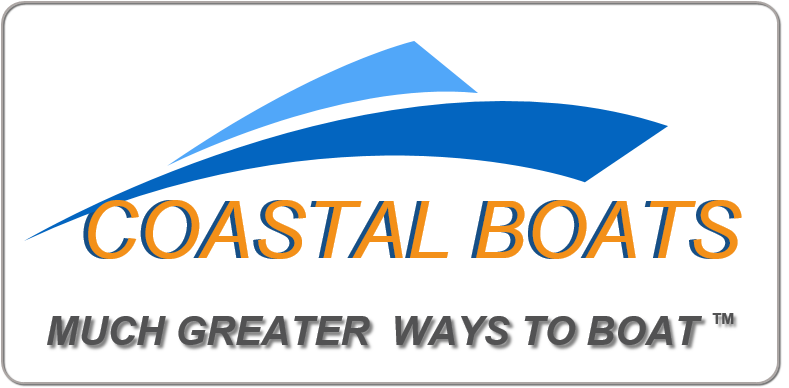 info@boatsbycoastal.com

SEAMASTER 33
Innovation and style - a great experience. For those who like tough and cool experiences Seamaster 33 is something extraordinary!
Fast, stable and secure! Not to mention exciting! A boat to impress!
Deep V-bottom 24 degrees, giving an impressive easily driven hull with outstanding balance even at high speeds. Loads of room for passengers and crew.
Tops about 50 knots with twin 200 hp outboards. A single 250 hp will give economy-speed of 35 knots. Or how about additional horsepower engines for an even more exciting experience. 2 x 300 hp gives a top speed of around 80 knots. Can be supplied with inboard engines if required.
Each Seamaster 33 is completely unique and tailored to customer requirements in terms of colors, materials and extra equipment. Here's a chance for you to get everything you want and have always dreamed of!
Technical data:
Length: 10 M [33 ft] Width: 2.50 M
Weight: 2300-2900 kg Water tank: 150 Liters
Fuel tank: 500 liters Recommended engine power: 300-800 hp, one or two engines
Priced at only 1.6 million Thai Baht [without engine/s].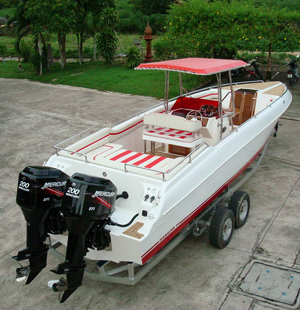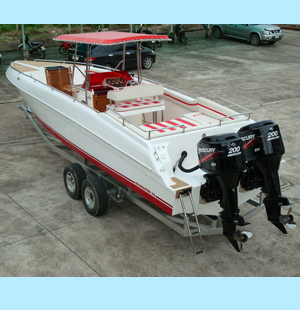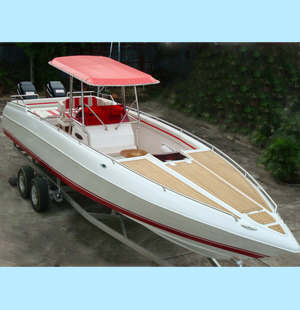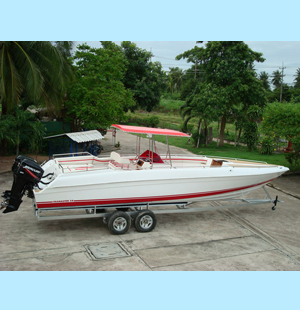 Boats we can
Custom Build for you